Castscratcher - how to scratch itch when you're wearing a cast
"It's GREAT!!!!  
  I love it. It does 
        the job."
   Liddy,    Tampa, FL


 "It's been a Godsend, 
       works just perfectly!"
            Amy   Dekalb, IL

Orders shipped within 24 hours and should be delivered in 3-5 business days.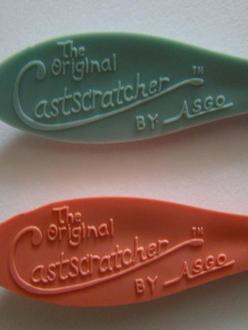 Slightly raised lettering gently rubs not scratch
"she can't thank me 
 enough for sending the 
  Castscratcher to her"
   Diane,   Vineland, NJ


Hi Anthony, 
My son loves the Castscratcher. 
He shows it to everyone.
Deb P.
      Lebanon, PA

My cousin told me about the Castscratcher. We LOVE the product!!!!!    Colleene G.
                    Lancaster, PA

 "Castscratcher 
 saved my sanity" 
       Tina W Jordan,UT

I received the Castscratcher a few weeks ago and have been using it daily! i love it! great product. 

    Peter P.   Fullerton,  CA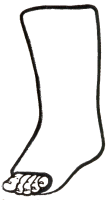 2nd one at 1/2 price